Our data helps cities:
1. Prioritize Accessibility Improvements
2. Design Complete Streets
3. Increase Active Transportation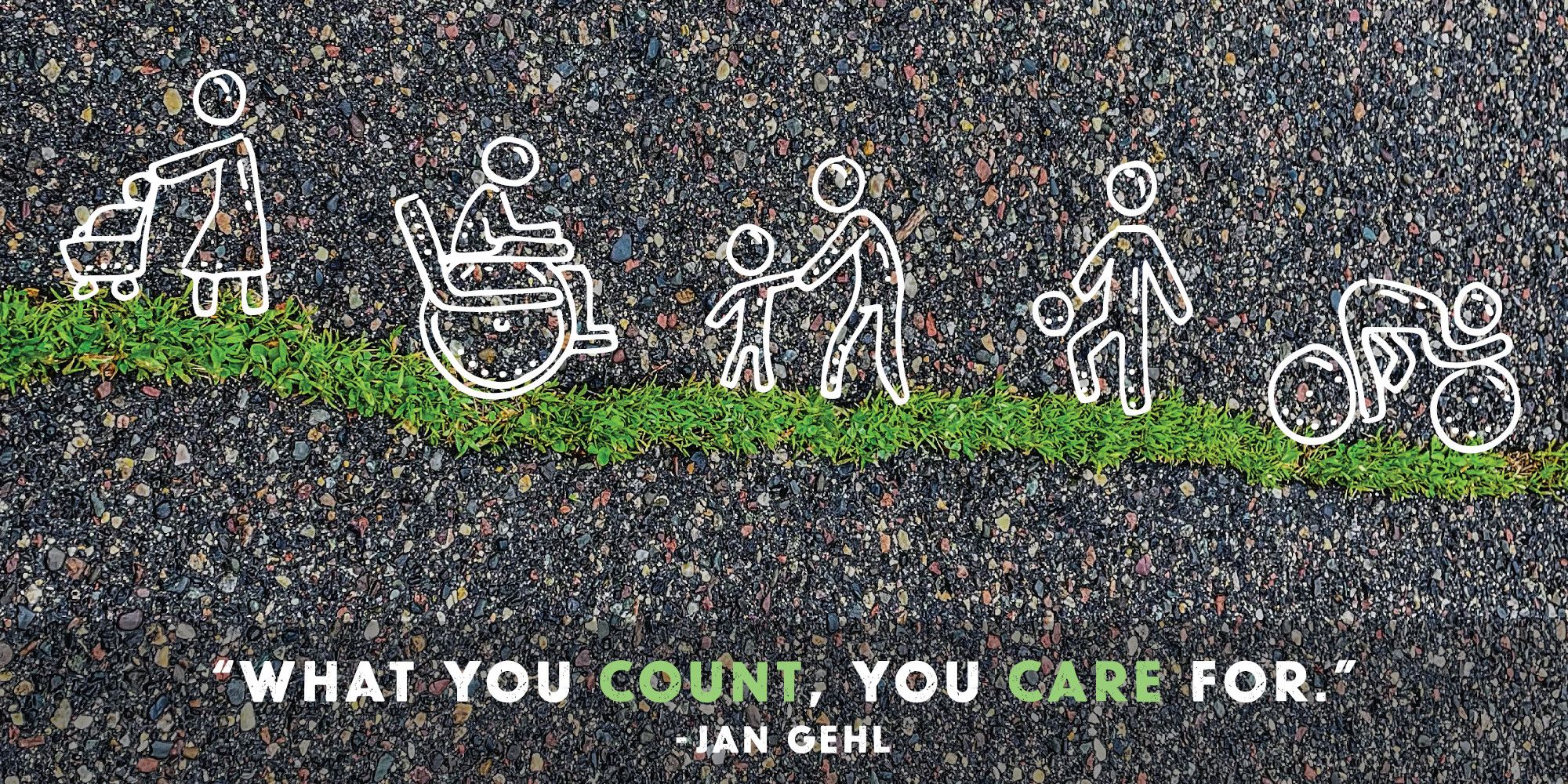 Collect the data needed to prioritize pedestrian safety.
Accurate & Efficient: We leverage the latest in sensing technology and data processing software to both map efficiently and provide a dashboard summary.
Monitor Progress: City-wide maps are easy to maintain and update, thus allowing annual trends to be monitored via the condition metrics dashboard.
Multi-Modal Transportation: The assessments can include sidewalks, pedestrian ramps, street crossings, bike lanes, and/or trails.
Assessment Criteria
The condition metrics measured are classified into three categories:
Safety: a critical category for assessing the quality of pedestrian infrastructure. The main measures for measuring safety are trip hazards and sidewalk cross-slope.
Accessibility: this category captures the level of accessibility of the area. Key metrics for measuring accessibility include curb ramps and street crossing conditions, and sidewalk width.
Condition: the final criteria, capturing the overall surface condition for the sidewalk.
Pilot: Minneapolis 2022
A pilot of our accessibility assessment was done on a busy Minneapolis corridor connecting the University of Minnesota to the Milwaukee Avenue Historic District. The conditions of the sidewalks, pedestrian ramps, and street crossings are mapped and issues classified as low, medium, and high-risk.
Condition Summary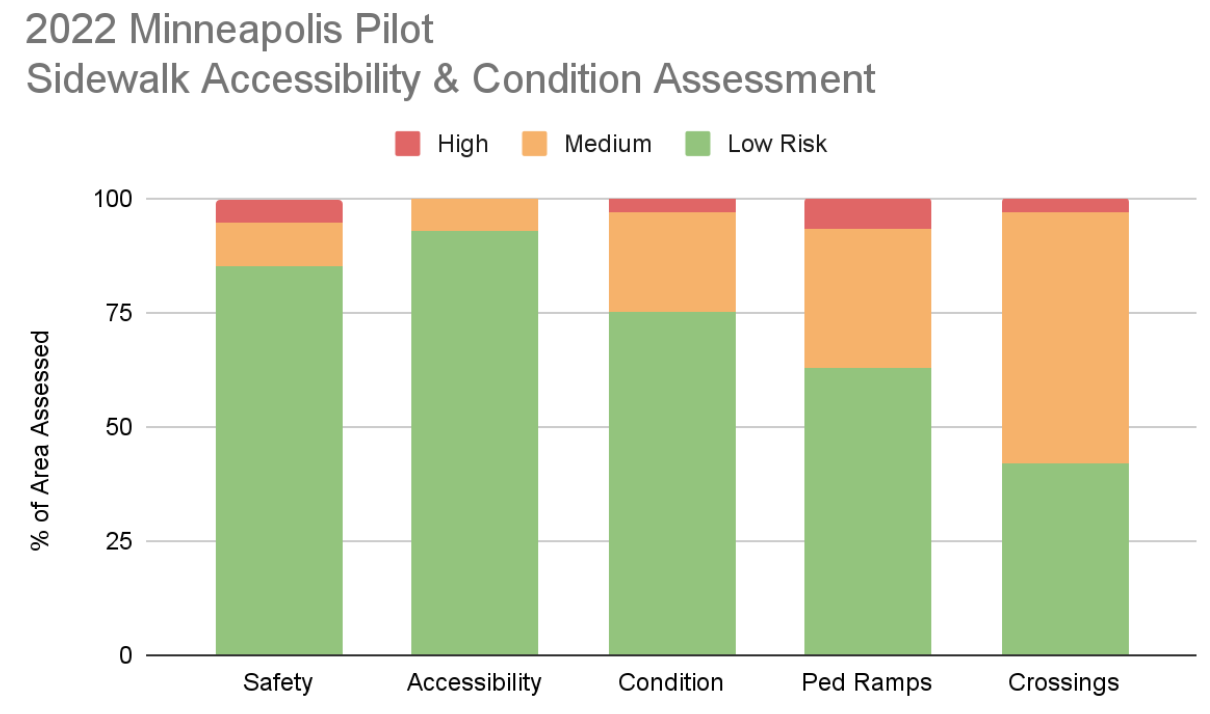 Condition Map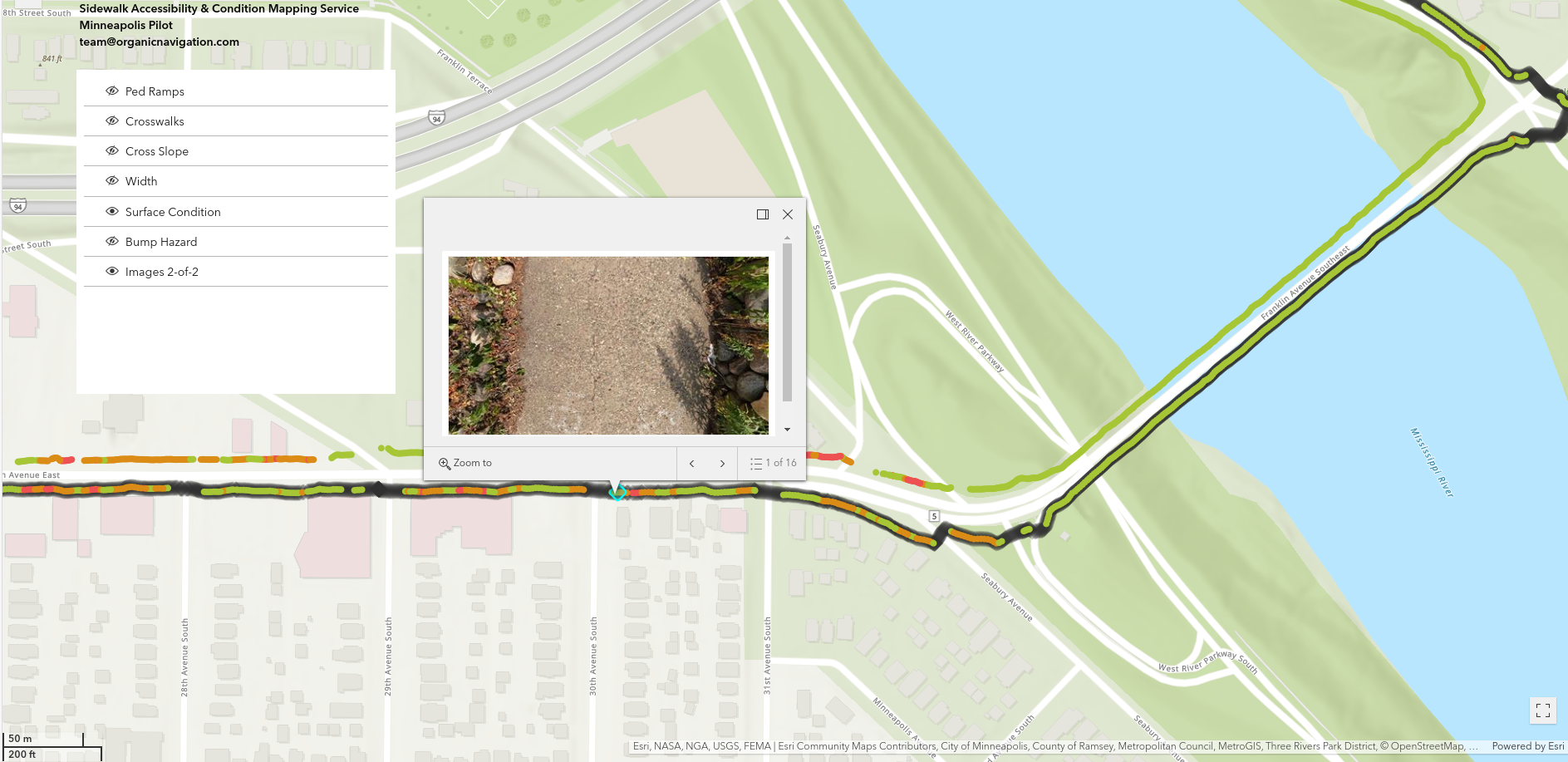 Corridor Description
The east end has single-use trails along the Mississippi river, crossing the Franklin Avenue Bridge. This bridge was extensively rehabilitated around 2017 and is in good condition.
West of the river, near the intersection of Riverside Avenue is a mix of apartment complexes and businesses, including a gas station on the north side and the very busy Seward Community Co-op grocery store on the south side of Franklin Avenue. A number of pedestrian ramps were upgraded in this area, though the condition of the intermediate sidewalks are highly varied.
Further west is again a mix of residential and business, with the south side predominantly small retail businesses.
The south-west corner enters to the car-free Milwaukee Avenue neighborhood. A noticeable change occurs over just a short distance from the bustling Franklin Avenue to a peaceful block of historic homes.
Interested?